MorrisAnderson Bridging HVAC Company to a Sale Transaction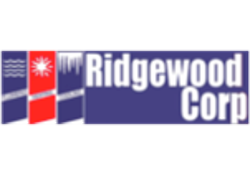 Ridgewood Corp.
Ridgewood, New Jersey
Challenge
$25 million plumbing supply company and HVAC distributor. $5 million debt.
---
Company saw revenues drop 40% over a two year period.
Gross margin dropped 4% due to inefficient purchasing.
Ineligible Accounts Receivable reached 43% of outstanding A/R.
$2.5 million invested by ownership used up in a year to fund losses.
Forced liquidation values showed a 60% loss for senior bank.
Negotiated sale of business almost derailed by competitors holding unsecured claims filing Involuntary Bankruptcy petition.
Solution
MorrisAnderson engaged initially as financial advisor, transitioned to interim management and investment banker.
Negotiated additional terms with key vendors.
Identified buyer, negotiated APA and sale of company.
Sale conducted outside of Bankruptcy, until forced into Bankruptcy proceedings and then sold through §363 sale process.
Results
$2.6 million of inventory sold through consignment plan using eventual buyer to manage the process.
Overall recovery increased 100% over liquidation through sale and organized liquidation efforts.
Company survived what would have been a liquidation and 50 employees found employment with the new company.
25M
Annual Sales
5M
in Debt