Company Sold with Help from Ohio Department of Development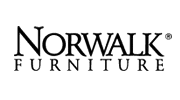 Norwalk Furniture
Norwalk, Ohio
Challenge
Multi-plant furniture manufacturer with 55 independently owned retail franchises and national retail customer base. $130 million in annual sales. $11 million debt.
---
4th generation family-owned business
Losing $500K per month
The slowing economy, 3 year decline in home sales, and tighter bank mortgage and equity-loan practices caused Norwalk Furniture Company's business to experience dramatic revenue declines.
The company's senior lender saw the company's profits decline 71%, resulting in them taking a hard stance with respect to extending any additional credit to Norwalk Furniture Company.
Solution
Morris Anderson (MA) was hired by the shareholders to conduct a comprehensive financial and operations viability assessment ofthe entire company.
MA quickly developed a restructuring plan to reduce annual expenses by $15 million and took over the interim positions of CEO, CFO, COO and CRO for the entire corporation.
Vigorous negotiations were entered into with the senior lender to discount Norwalk's loan, as well as with potential buyers for Norwalk.
Results
Discussions with Ohio's Department of Development resulted in a $2 million low interest loan offer to any potential buyer, helping to eventually find a buyer for the Ohio division, which saved 450 jobs.
130M
Annual Sales
11M
in Debt