Financial Assistance for a Successful Plan of Reorganization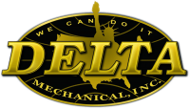 Delta Mechanical
Mesa, Arizona
Challenge
$100 million plumbing service contractor primarily for Home Depot. $1 million bank debt. Failed accounting systems. Chapter 11 filing.
---
Company provided installations of water heaters and HVAC systems primarily for customers of Home Depot in 15 states, as well as undertook re-piping projects for larger residential and commercial properties.
Failed accounting systems resulted in poor financial information and made it virtually impossible to produce financial statements.
Extensive and undocumented transfers of funds between the debtor entities and a real estate entity separately owned by the owner of Delta.
Aggressive unsecured creditor committee seeking assets of real estate entity or conversion of the case to a Chapter 7.
Disparate creditor interests resulted in fractured negotiations with equipment financers, IRS, credit card providers, and unsecured creditors.
Insufficient collateral available to generate additional liquidity necessary to repay creditors or refinance existing debts.
Solution
Evaluate and make operational accounting systems and determine if possible to recreate records or begin to generate accurate ongoing financial records.
Identify where cash likely went after leaving the debtors' bank account.
Implement a cash tracking process to better control cash flow.
Determine if all business units and geographic markets were viable.
Develop financial projections to initiate Plan of Reorganization negotiations.
Results
Company confirmed a Plan of Reorganization after nearly 3 years of litigation in Chapter 11. Plan calls for potential payments to various constituencies with projected cash shortfalls in early years to be funded with preference actions and unsecured creditors to begin receiving payments in Year 6.
100M
Annual Sales
1M
in debt