Refinancing a Restaurant Franchisee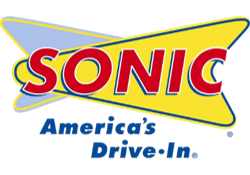 Chat Inc. (Sonic)
Mississippi, Florida
Challenge
21 location Sonic Restaurant franchisee. $20 million in sales. $15 million in mortgage debt.
---
Florida had suffered through four years of over 10% same stores sales declines.
Six banks, no bank group, no inter-creditor agreement.
Major bank holding $10 million had hard maturity and usage fees were mounting.
Given four years of same store sales declines of over 10% each year, Florida units were barely able to make contributions to mortgage debt.
Senior lender was seeking an exit and had a hard maturity.
Line usage fees and expenses were increasing the cost of debt service.
Global restructuring would require six banks to negotiate an agreement.
Management had talked to all of the current lenders and several regional banks and had not found anyone interested in a refinance.
Solution
MorrisAnderson was engaged to assist management with the development of a refinancing package and to seek alternative sources of funds.
A package of financial information on the company including projections and detailed analyses of store level profitability was quickly developed.
Several larger regional and national banks and financial groups that focused on franchise lending were brought in to review the package.
Results
MorrisAnderson was able to use its national exposure to bring in five larger franchise industry lenders
The team helped the lenders understand a complex ownership and real estate organization.
The complete package of financial information and analyses allowed the national franchise lender quickly got up to speed.
Letter of Intent within two weeks, commitment letter at week eight and closing at eleven weeks with all title work, appraisals, surveys and Phase I's completed.
20M
Annual Sales
15M
in Debt