Selling Excess Assets and Restructuring Debt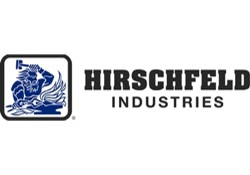 Hirschfeld Industries
San Angelo, Texas
Challenge
Steel structure manufacturing and building; built Caesars Palace Spa Tower, Enron Field, Heinz Field, Reliant Stadium, Soldier Field. $225 million in annual revenues. $40 million debt. 900 employees. Firm had not lost money in any year since its inception in 1946.
---
National commercial and industrial construction business slackened along with availability of financing.
Commodity steel prices increased dramatically over six month period.
Bank group unwilling to advance funds during crisis, vendors were applying surcharges.
Backlog analysis showed low/no margin business booked for nine months forward.
Solution
MorrisAnderson engaged as Chief Restructuring Officer to assess the business and develop a viable business plan.
Brought in a new CFO to establish credibility with bank group.
Shut down unprofitable business segment, closed unprofitable locations, increased the efficiency of the fabrication shops and quickly changed bidding procedures.
Results
Excess non-core assets were sold to pay down the debt.
$156 million bonding facility was put in place to help secure funding commitments from lenders.
Subordinated bondholders restructured their notes.
225M
Annual Sales
40M
in Debt