MorrisAnderson Successful Plan of Reorganization of an Ethanol Producer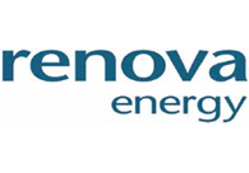 Renova Energy
Boise, Iowa
Challenge
Ethanol Plants. $75 million sales. $140 million debt. 3 plants in 3 states and 3 intertwined Chapter 11 cases.
---
Unfinished Idaho plant with numerous mechanics' liens.
Protect profitable Wyoming plant and marketing distribution business while maintaining corn supply and customer base.
Three bank group at odds with each other including separate counsel, all adversarial to London owners.
Complexity of absent UK owners in a small Wyoming Bankruptcy Court filled with New York attorneys representing the stakeholders.
1st day Motion on consensual DIP financing finally approved after 60 days.
Solution
MorrisAnderson engaged as Chief Restructuring Officer to manage the bankruptcy process.
Increased good ethanol yield at Wyoming plant with introduction of chlorine to mitigate infection issues.
Renegotiated critical corn contracts.
Terminated UK management and their excess /no value costs.
Cost reductions on rent and accounting services.
Results
Profitable Wyoming plant and marketing distribution business with confirmed Plan of Reorganization, saving 50 jobs.
Three bank group now new owners of profitable business.
One of few ethanol businesses emerging profitably from Bankruptcy.
Idaho plant assets transferred to mechanics' lien holders.
75M
Annual Sales
140M
in Debt