MorrisAnderson Turnaround Secures Lender Amendment

CP Industries
McKeesport, Pennsylvania
Challenge
Development of seamless pressure vessels for storage and transportation of gases and munitions. $30 million sales. $11 million debt. Specialize in very large high-pressure seamless steel pressure vessels to contain high –pressure compressed gases over a wide range of temperatures. Declining revenue impacted by Electronic production relocation to Far East and major reductions in DOD spending. Significant fixed costs tied to large and under utilized aged facility and workforce. Earnings impacted as Company saddled with significant debt service. India based parent Company no longer willing to provide additional capital funding.
---
Sales for projected fiscal year declining +20% from traditional levels
Existing fixed infrastructure coupled with traditional workforce and legacy systems place significant pressure on cost basis.
Significant capital tied to RM , WIP and discontinued inventory.
Senior Lender requiring independent assessment and corrective action recommendations prior to agreeing to provide additional capital and/or covenant relief
Solution
Create integrated functional structure that leverages resources and maximizes productivity and efficiency
Create culture of proactive sales management and customer interaction
Create realistic budgets based on activity based costing
Hire dedicated product development manager to develop and expand new products for the expanding natural gas (CNG) market
Address inventory costs by aggressive off shore sourcing; standardization and reduction of discontinued sku's.
Results
Implemented functional structure across organization
Company implemented ERP System impacting finance and sales reporting
Company created and funded independent Beta Plastic Composite manufacturing to address natural gas (CNG) market
Restructured sales and marketing to target traditional core business
Secured off-shore sourcing for raw materials reducing acquisition costs by +20%
Secured major contracts with Traditional Industrial customer and DOD resulting in Company returning to profitability
Senior Lender and Company agree on Forbearance Agreement that addresses rates, restructuring, fees and covenants moving forward.
30M
Annual Sales
11M
in Debt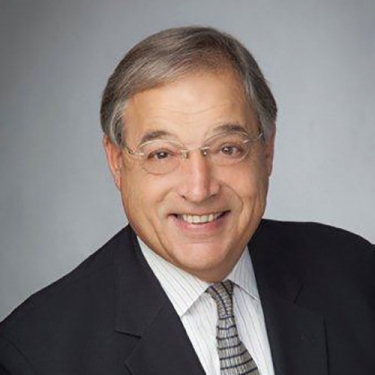 Joe Compitello
Joe Compitello is a Senior Director at MorrisAnderson. As CRO/CEO of a private, distressed mid-market industrial equipment manufacturer, Joe refinanced senior and sub debt as well as senior and equity funding; implemented organizational restructuring and long term strategic planning; restructured dealer network, manufacturing and support functions; and negotiated the sale of the business to a
Read More