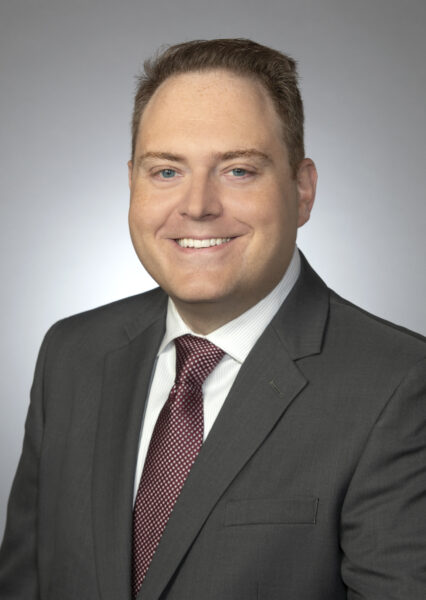 Joe Iacopelli
Director
Joseph Iacopelli, CPA, is a Director at MorrisAnderson based out of Chicago. Joseph has an extensive background in buy-side and sell-side M&A due diligence, financial planning, audit services, and accounting services. Joseph uses his experience to provide structured practical solutions through comprehensive financial analysis.
SERVICES
Joseph assists clients by providing a broad range of the firm's financial and operational advisory services, including Financial Modeling, Profit Improvement, Accounting, Turnarounds, Workouts, Litigation Support, and Evaluating Historical and Prospective Financial Performance. Joseph consults directly with management and senior financial staff to provide accurate cash flow projections, budgets, operational analyses, and business valuations to evaluate, support, and help implement strategic decisions in crisis situations.
INDUSTRIES
Joseph's industry experience includes: Healthcare, Manufacturing, Construction, Distribution, Software, Financial Services, Professional Services, and Hospitality.
REPRESENTATIVE WORK EXPERIENCE
Successfully completed financial due diligence and provided ongoing CFO support to a large professional services firm with a $350M valuation
Prepared financial models, completed sell-side due diligence, and negotiated working capital targets for plastics manufacturing company, resulting in $300K in savings to the client
Managed offshore team and created standard operating procedures during the rollout of a shared services center for a large public accounting firm
Led teams that successfully performed buy-side and sell-side due diligence on multiple M&A deals, resulting in a total transaction value exceeding $1B
Prior to joining MorrisAnderson, Joseph was a Senior Manager in the Transaction Advisory Services Group (TAS) at UHY Advisors, a public accounting and financial advisory firm, where he performed buy and sell-side M&A due diligence, strategic advisory, post-acquisition accounting support, and private equity business development. Prior to his role at UHY Advisors, Joseph was a TAS Manager at Mowery & Schoenfeld and a Senior Audit Associate at Grant Thornton.
Joseph is a Certified Public Accountant (CPA) and holds a license in both Illinois and Florida. He holds a Master's degree and a Bachelor's degree in accounting, both from the University of Central Florida. Joseph is also an active member in the Association for Corporate Growth's (ACG) Chicago chapter.