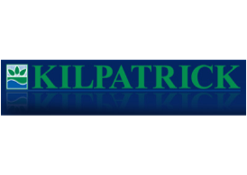 Kilpatrick Company, Boynton Beach Florida
Challenge
---
Distribution of landscaping and irrigation products. Revenues of $20 million down 67% from 2 years ago. $6 million in debt. Family had guaranteed loans.
---
Sales revenue had declined to $20 million as economy ceased.
Operating Losses in excess of ($150K) per month.
Bank deemed $3.4 million of inventory ineligible, reducing Borrowing Base Availability to under $250K.
Vendors stretched with $2.3 million of $3.5 million of A/P not current.
Inventory being depleted to pay for cash burn.
No unencumbered assets remaining.
Bank demanded to be paid back within 3 months.
Solution
---
Morris Anderson worked with management to cut costs and reduce EBITDA losses by $1.8 million annually.
Reduced ineligible inventory by $1.5 million in 4 months, allowing company to purchase current product.
Negotiated with bank to extend refinancing period to 6 months.
Reached out to over 50 banks to refinance loans and 10 investors to purchase company.
Results
---
Company sold to Strategic Competitor providing jobs for employees and owner.
Sold the company through an Assignment for the Benefit of Creditors to provide comfort to the buyer that old liabilities would not be its problem.
Negotiated $800K discount from bank to satisfy loans and release the guarantees.