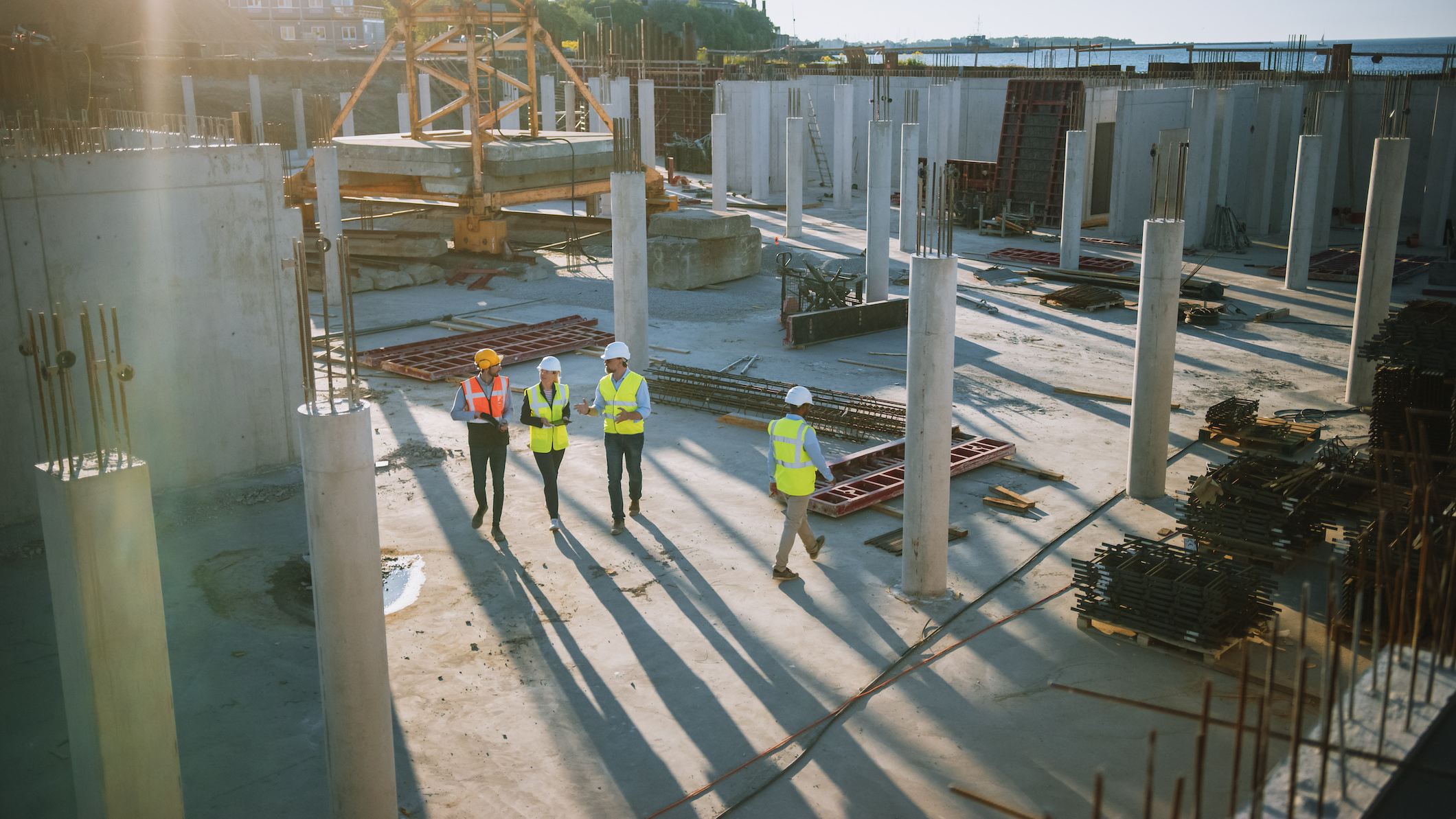 Construction & Real Estate
Overview
---
The $2.4 trillion (annual revenue) construction industry in the United States is large and includes activities such as the construction of buildings, heavy and civil engineering, and specialty trade contractors.
Suppliers in this industry include supplier component manufacturers, construction equipment manufacturers and leasing, and construction machinery & heavy trucks. Customers are far and wide, ranging from huge government entities generating civil engineering projects, to private companies constructing operating facilities, to individuals building residential homes. Heavy dependence on real estate trends and interest rates, exposure to labor shortages, and inconsistent cash flows can present challenges for companies operating in the construction industry. Additionally, volatility in commodity prices such as steel, lumber, and oil can have a big effect on profitability.
Closely related is the Real Estate industry which includes investors, developers, and service providers (brokers, appraisers, property management) spanning office, retail, industrial, hospitality and residential asset classes. Many segments of the industry are undergoing significant change, namely office space as changing employee work preferences begin to accelerate. On the retail side, landlords struggle alongside their tenants as they grapple with growing E-Commerce trends, trying to find a balance between virtual and brick and mortar customer experiences. Climate change is becoming a growing concern with virtually every industry, however the real estate market is particularly pressured, with buildings acting as the largest utilizer of energy and the biggest contributor of carbon emissions globally.
In the Construction and Real Estate industries, MorrisAnderson has successfully worked on cases in the roles of Financial Advisor, Refinancing, Debt Restructuring, and Interim Management. A more detailed list of specific industries is as follows:
Sub-Industries
---
Contractors
Developers
Construction Component Manufacturers
Construction Machinery & Heavy Trucks
Real Estate