Aerospace Company Reduces Inventory and Improves Service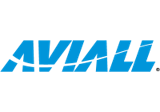 Aviall
Dallas, Texas
Challenge
$250 million dollar aerospace parts distributor, depot aircraft maintenance, and engine and airframe MRO, repair and over haul operator and custom airframe interior fabricator. $40 million debt
Company business strategy to improve operating performance and income by implementing state-of the-art materials management, inventory control and materials requirements replenishment systems and processes to reduce costs, improve efficiencies and effectiveness and improve customer service levels thereby increasing market share.
Design and implement sustainable process improvement systems to support business strategy goals and objectives.
Solution
Retained to work with management to develop and implement sustainable materials requirements planning and demand forecasting systems and procedures which support reduced inventory investment levels while simultaneously improving customer service levels.
Provided re-vamped organization alignment and structure to implement the synergistic re-engineering changes, inventory reductions and right sizing opportunities designed to perpetuate efficiencies going forward.
THE RESULTS
The company achieved inventory reductions exceeding $1 million while improving customer service levels from low the 90% range to over 98%.
Additionally, the company will realize several million dollar annual profit improvement via synergistic right sizing initiativesin manufacturing MRO overhaul operations, distribution, logistics, inventory control, ramp operations and administrative supportfunctions.
250M
Annual Sales
40M
in Debt