MorrisAnderson Assisting with the Restart of a Large Beef Processor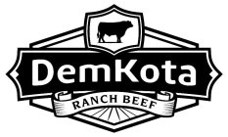 Demkota Ranch Beef (New Angus Beef), Aberdeen South Dakota
Challenge
---
Beef slaughter and processing Company. Start-up of a shutdown company that was purchased through a 363 debt to equity conversion. Sales of $200 million.
---
Company was a start-up in the competitive beef slaughter and fabrication industry.
No infrastructure at company in any function group.
Experienced CEO and President to build an organization, but no one else.
Aggressive start-up plan required many new hires, yet unemployment in the area is very low.
First large scale beef processing facility in South Dakota.
Failed original business created many skeptical customers, creditors and employees.
Solution
---
MorrisAnderson vetted the business plan for reasonableness and green lighted the project.
Worked together with the Senior Management Team on Strategy, Structure and Reporting.
Created Tracking Systems by working with IT.
Developed Sales Comps for Sales Team to understand how they were doing.
Created financial function from scratch.
Tracked Cash Flow and Accounting Results for Ownership.
Worked with Government Agencies to ensure compliance.
Results
---
Company hired 350 employees in 4 months.
Revenue increased to $3 million per week in 6 months.
Accounting Department provided useful tracking data on a daily basis and monthly financial statements.
Sales team understood where to focus sales efforts.
Operating Expenses kept in line with projections.