Estate Closedown Paying all Creditors 100%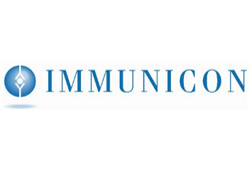 Immunicon Corp, Plymouth, MD Maryland
Challenge
---
Medical diagnostics testing company. No sales and no debt.
---
Slow acceptance of cancer testing product caused significant negative cash flow.
Company sued marketing partner and agreed to arbitration over breach of contract to conduct best efforts marketing.
Over $16 million spent on arbitration pursuit which rendered company insolvent when it lost case.
Solution
---
Engaged as Liquidating Trustee after bankruptcy of company and completion of 363 sale
Upon bankruptcy company sold for approximately $34 million in 363 sale.
Proceeds available for distribution by liquidating trustee.
Approximately 130 claims for $32 million reviewed.
Successfully challenged 25 claims (or 19%) totaling over $1.6 million .
Additional proceeds sought through pursuit of D&O lawsuit.
Four month investigation of books, records, email files and thousands of documents.
Results
---
All secured creditors paid in full – 100% shortly after closing of 363 sale.
All unsecured creditors paid in full – 100% within 120 days post 363 sale.
Liquidating trustee returned over $2 million to shareholders within one year after filing for bankruptcy.