Orderly Wind Down of Steel Service Center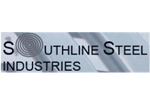 Southline Steel Industries
Bessemer, Alabama
Challenge
Steel service center. $50 million sales. $10 million debt.
---
The Company lost over 40% of its business due to the recession, was losing money, and was unable to pay its bills.
The Company's steel suppliers began dropping prices in order to sell their own inventory and they began to sell to the Company's customers direct.
The Company's shareholders concluded that the business was not viable and they desired to liquidate the business out of courtwithout the expense of a bankruptcy.
Solution
Morris Anderson was brought in to develop a liquidation plan that would be supported by the Company's lenders.
Morris Anderson worked with the Company team to execute its plan to sell the inventory for the highest amount possible, to collect accounts receivable and to hold an equipment auction.
Morris Anderson communicated with the banks and the largest unsecured creditors to keep them informed of the progress of the liquidation.
Results
The liquidation of the Company occurred out-of-court without the cost of a bankruptcy filing.
Over $10 million of secured debt with two banks was retired in full.
Over $1 million was available for distribution to unsecured creditors.
50M
Annual Sales
10M
in Debt