Profit Improvement Allows Company to Stay with Bank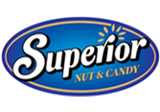 Superior Nut & Candy, Chicago Illinois
Challenge
---
Consumer snack food manufacturer and distributor. Engaged as advisor to assess and implement profitability improvements and organizational restructuring. $30 million sales. $7 million debt. EBITDA declined by greater than 100% from $1.2 million to a loss of $(176K). 450 customers (top 50: 80% of sales). 6,600 (1,800 current) SKUs and over 200 employees.
---
Significant margin erosion (exceeding 5%) caused by inaccurate costing data and failure to pass on substantial commodity price increases on a timely basis.
Conflicted family owner/operator objectives and leadership problems impeded decision making and led to significant organizational issues and unnecessary overhead expenses.
Productivity in numerous manufacturing areas declined below 50%.
Bloated SG&A costs of approximately 30% of sales.
Several years of margin erosion, declining profits, and inadequate cash management practices led to liquidity constraints.
Solution
---
Corrected BOM cost errors, developed new pricing model and negotiated key customer price increases.
Implemented operational efficiency measurement tool.
Reorganized customer service, finance and warehouse departments and executed headcount reductions to reduce overhead.
Improved management of staffing and overtime cost.
Established cash flow forecasting process to improve liquidity and communicate with the bank.
Initiated a weekly management meeting and regular informational meetings with the bank to facilitate information flow internally and externally.
Results
---
$1.2 million profit improvement program orchestrated by MorrisAnderson.
Over 5% margin and profitability enhancements.
Permanent overhead expense reductions exceeding $250K annually.
Implemented improved plant controls and processes which increased operating efficiencies by over 30%.
Negotiated fixed charge ratio, tangible net worth and EBITDA covenant amendment with bank.