Wind Down of a Distributor after its High Volume Season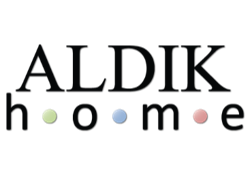 Aldik Home, Moorpark California
Challenge
---
Artificial Flower Designer and Distributor. $50 million in annual revenues. $20 million debt. Supplied all major big box décor retailers. Regarded as the industry leader in design and concept.
---
Private Equity owner had lost interest and sold to a family owned Christmas decorations company.
Losses had been mounting and new equity was required.
Delays in payment to vendors prior to new investment resulted in late delivery of product for holiday season and lost sales.
Significant cultural differences between new owners and remaining employees.
CEO and CFO resigned on the day the new owners assumed control.
$10 million in excess inventory in the warehouse.
Bank no longer willing to fund losses during the Great Recession.
Solution
---
Although initially hired to assess company and determine viability, MorrisAnderson was appointed CEO overseeing all operations within 2 weeks.
Convinced bank to provide funding through the holiday season to ensure collection of "holiday d" Accounts Receivable and reduction of excess inventory.
Worked as an intermediary between Company and "New" owners.
Moved out of 150K sq. foot warehouse and settled past due with landlord.
Results
---
Company operated through holiday season, purchasing new products that were sold directly to retailers and maintaining core business.
85% of "Holiday" Accounts Receivable Collected within 30 days of due .
Reduced inventory by 45%.
Saved $50K per month on rent by moving into a TPL distributor.
Reduced Outstanding Loans by $10 million (55%).