Wind Down of Unprofitable Business, While Expanding Good Operations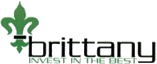 Brittany Stamping, Cleveland Ohio
Challenge
---
Metal Stamping for Automotive Industry. Revenues had shrunk from $200 to $87 million. $10 million in senior debt and $60 million in sub debt. Four US locations, one Mexican operation.
---
Inability to procure raw materials due to negative cash flows.
Due to the recession in the automotive market and softening in the construction HVAC markets the Company experienced a significant drop-off in sales.
With the exception of the Mexican operation which specialized in HVAC stampings, all the US facilities were bleeding cash.
The Company was in default on approximately $10 million in secured debt from their senior lender and had almost $60 million in subordinated debt from the management team and Executive Board.
Solution
---
MorrisAnderson led the aggressive wind-down of underperforming facilities including the restructuring and consolidation of the more profitable Mexican operation.
The turnaround of the business was accomplished outside of bankruptcy proceedings to protect equity's substantial investment.
MorrisAnderson was able to successfully manage cash for six months, stave off the senior lender and vendors and engineer an option for equity to see a return on their investment.
Results
---
As a result of MorrisAnderson's structured and aggressive turnaround efforts, the client was able to address their key issues, wind-down all of their US facilities, ramp up operations in Mexico, sell-off several million dollars in M&E and facilities, pay off the senior lender, and achieve positive cash flow from remaining operations in approximately six months.
All this was coordinated and managed while avoiding a forced liquidation/bankruptcy by the lender.