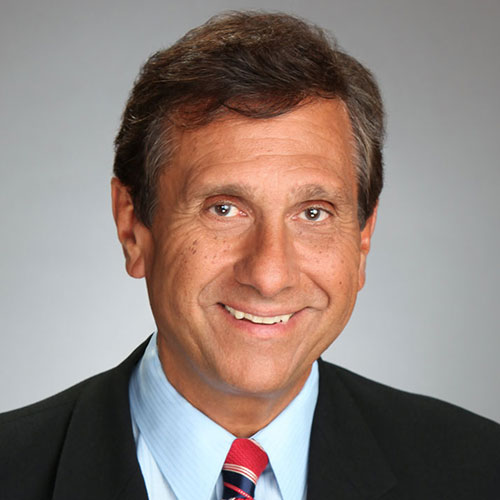 Daniel F. Dooley
Principal & CEO
Dan Dooley, CTP, is a Principal and CEO at MorrisAnderson based out of Chicago. He has a strong national reputation in crisis management, operations improvement, debt refinancing/restructuring and C-level positions. He is a frequent speaker at industry conferences and a regular author for industry periodicals. Dan has served on the Board of Directors of both the American Bankruptcy Institute (ABI) and the Turnaround Management Association (TMA).
Prior to joining MorrisAnderson in 1997, Dan served as an executive and manager with several Fortune 500 manufacturers including Illinois Tool Works (ITW) (construction products), Allied Signal (automotive and aerospace), and Rand McNally (printing). He has served on the Board of Directors of various businesses and non-profit organizations.​
Dan is a Certified Turnaround Professional (CTP). He holds a Bachelor's degree in Business Administration and an MBA in Finance, both from the Carlson School of Management at the University of Minnesota in Minneapolis. Dan has also served as President of the 1,000 member Chicago TMA chapter.
SERVICES
Dan is very "operationally" focused and specializes in Turnarounds & Restructurings, Refinancing & Transactions, and Profit Improvement. He is a hands-on leader who has excellent project management and communication skills.
INDUSTRIES
Dan has planned and implemented significant financial improvements for clients in many industries including aerospace, agriculture, automotive, capital equipment, distribution, food, healthcare, metals, oil and gas, restaurants, and transportation.
REPRESENTATIVE WORK EXPERIENCE
CRO and/or CEO of 20+ clients including $750M food home delivery business, $200M automotive supplier, 125 

restaurant Applebee's franchisee, 25 MD medical practice group and many others.

​

Successful turnarounds of Hitchcock (aerospace), MBW (business service), TCI (healthcare), ITC (metals), Hobie Cat 

(consumer products), Apple Gold (restaurants), Thermafiber (construction products), Rima (automotive) and others.

​

Successful operations and profit improvement of Mazzetta (food), Bradley Caldwell (distribution), Chemir (business 

service), Oglebay Norton (mining), Phillips (plastics), Castle Rock (business service), Tango (transportation), and 

others. 

​

Successful Restructurings of JCC (non-profit), Petroplex (oil & gas), ITC (metals), Granite City (restaurants), Boersen 

Farms (agriculture), Encore (business services), Opus NW (real estate), Iowa Wireless (technology), Alion (defense) 

and others.

​

Receiver in Federal and State court to operate and sell the business in numerous cases including Chemir (business 

services), EB Brands (consumer products), Michigana Farms (agriculture), Castwell (metals), Modern Warehousing 

(real estate), Diaz (chemicals) and others. .

​

Liquidating Trustee for multiple bankruptcy estates including Swift Air (airlines), Perkins (restaurants), Fansteel 

(aerospace), Xpedior (technology), Indiana Grand (entertainment) and others.

​

Expert Witness in bankruptcy litigation on preferences, plan feasibility and damage claims.