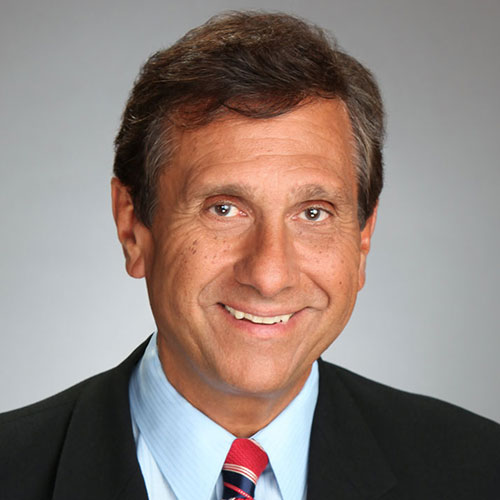 Daniel F. Dooley
Principal & CEO
Dan Dooley, CTP, is a Principal and CEO at MorrisAnderson based out of Chicago. He has a strong national reputation in crisis management, operations improvement, debt refinancing/restructuring and C-level positions. He is a frequent speaker at industry conferences and a regular author for industry periodicals. Dan has served on the Board of Directors of both the American Bankruptcy Institute (ABI) and the Turnaround Management Association (TMA).
Prior to joining MorrisAnderson in 1997, Dan served in financial positions with several Fortune 500 manufacturers including Illinois Tool Works (ITW), Allied Signal, Rand McNally and Burroughs. He has served on the Board of Directors and been a key advisor to small and large corporations and non-profit organizations.
Dan is a Certified Turnaround Professional (CTP). He holds a Bachelor's degree in Business Administration and an MBA in Finance, both from the Carlson School of Management at the University of Minnesota in Minneapolis. Dan was on the Board of Directors of the ABI and the Board of the TMA as well as President of the 1,000 member Chicago TMA chapter.
SERVICES
Dan specializes in interim management/CRO engagements, financial restructurings, creditor workout negotiations, cost and cash improvement plans, debt refinancings, asset sales and fiduciary roles.
Throughout his time at MorrisAnderson, Dan has provided the following service offerings to a number of clients in varying industries: Business Assessments | Financial Modeling | Turnaround Plans | Financial Advisory | Business Valuations | Cash Flow Management | Interim Management | Chapter 11 Bankruptcy | Refinancing and Capital Raising | Debt Restructuring | Business Sales | Acquisition Due Diligence | Profit Improvement | Liquidity Improvement | Facility Consolidations | Workforce Downsizing | Excess Asset Sales | Independent Board Member | State and Federal Receiverships | Assignment for the Benefit of Creditors (ABCs) | Liquidation Trusts | Business Liquidations Management | Bankruptcy Claims Management | Expert Witness | Forensic Investigations and Accounting.
INDUSTRIES
Dan has achieved positive and quantifiable results for companies in the following industries: Aerospace & Defense | Agribusiness & Food |  Automotive & Industrial | Business Services | Construction & Real Estate | Consumer Products & Services | Distribution | Education & Non-Profits | Energy/Oil & Gas | Healthcare & Pharmaceuticals | Metals & Plastic | Real Estate | Restaurants, Hospitality & Leisure | Retail | Technology, Media & Telecom | Transportation & Logistics.
REPRESENTATIVE WORK EXPERIENCE
CRO of over 20 clients including 100 restaurant Applebee's franchisee, $200M trucker, $100M magazine distributor and others.
Led sale of company, debt restructuring and refinancing transactions for numerous companies.
Negotiated $100M+ debt restructuring and recapitalization for an oil and gas service company.
Reduced inventory levels by 20% while maintaining consistent sales volume for a $600M seafood distributor.
Structured Plan of Reorganization/refinancing out of Chapter 11 for International Technical Coatings, a Phoenix-based metal products manufacturer.
Led the successful turnaround and debt restructuring of $100M+ 25 physician-owned cancer private practice.
Led the successful $50M debt restructuring of a large non-profit religion-based community center.
Successfully sold a $100M magazine wholesale distribution business into headwinds of a rapidly shrinking industry.
Led the successful sale(s) of automotive supplier Drivesol Worldwide. Despite 2009 auto industry disaster, was able to sell 3 of 4 businesses which fully paid $30 million secured debt in 3 ½ months and generated $10 million for junior secured lender and the unsecured (30¢ dividend) on an out-of-court process.
Led the successful section 363 sale of aerospace foundry Hitchcock Industries where the company sale netted $21 million in excess of all liabilities as a return to equity, an amount 3X expectations.
While acting as Receiver, expanded and grew a chemical test lab business and sold as value of 6 times EBITDA, a value more than 5 times better than prior offers.
Receiver in Federal and State court in numerous cases.
Liquidating Trustee for multiple bankruptcy estates.
Expert Witness in bankruptcy litigation on preferences, plan feasibility and damage claims.