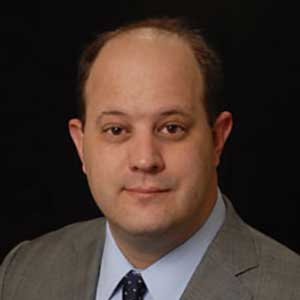 Jeffrey A. Beunier
Senior Consultant
Jeffrey A. Beunier, CPA, CIRA, is a Consultant at MorrisAnderson with extensive accounting- and finance-related experience. Over the course of his career, he has originated and underwritten more than $300 million in investment transactions.
Jeffrey began his career working in auditing at KPMG, LLP. Subsequent to KPMG, Jeffrey held senior positions at Summit Investment Management, Washington Mutual Bank and Madison Capital Management, LLC. As Vice President and Portfolio Director of Madison Capital Management, LLC, he managed some of the firm's largest and most complex investments. He also trained the firm's analysts, advised clients in workout strategy and risk mitigation and was responsible for sourcing, underwriting and managing distressed investment opportunities. In 2007, Jeffrey established Open Choke Capital Management, LLC, an energy consulting and investment firm.  He continues to take an active role in advisory assignments and investments in the oil field service and exploration sectors. His work has led to the placement of $37 million in capital since the firm's inception.
Jeffrey is a Certified Public Accountant (CPA) and a Certified Insolvency and Restructuring Advisor (CIRA). He is also a member of the Turnaround Management Association (TMA). Jeffrey has a Bachelor's degree in Accounting with a concentration in Finance, and a minor in Real Estate from Pennsylvania State University.
SERVICES
Jeffrey has developed and implemented strategic distressed debt acquisition business plans, managed distressed investment portfolios, and restructured debt in a variety of asset classifications.
INDUSTRIES
Jeffrey focuses on the extraction and service segment of natural resources.
REPRESENTATIVE WORK EXPERIENCE
Advised Black Diamond Energy, Inc., a Wyoming-based coal bed methane producer, preventing the company from sustaining any additional losses.
Advised the lender for Allied Cementing, Inc., a Kansas- and Texas-based oil field service company, to extend relevant deadlines and provide needed liquidity, saving the company.
Led the assessment of a branded credit card issuer.