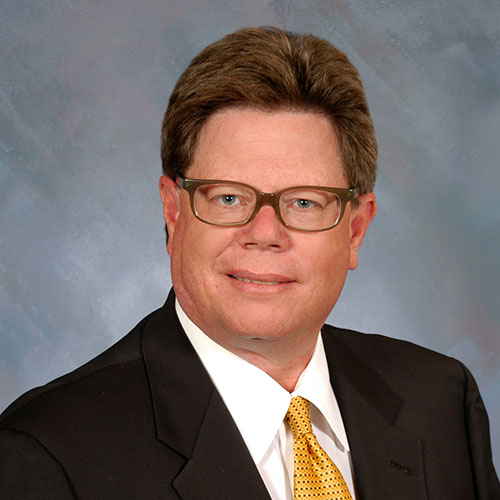 Tim Shaffer
Director
Tim Shaffer, CTP, CIRA, is a Senior Consultant at MorrisAnderson. He has more than 26 years of experience in business and real estate finance. Tim served on the Board of Directors for eight years and was Program Chairman of the Arizona Chapter of the Turnaround Management Association (TMA).
SERVICES
Tim has been retained as Chief Restructuring Officer (CRO) and Financial Advisor in multiple Chapter 11 engagements. Tim has served the complete spectrum within the bankruptcy environment, representing Chapter 11 Debtors-in-Possession, Unsecured Creditors Committees, and Chapter 11 and Chapter 7 Trustees. Also, he has been appointed as a Chapter 11 Trustee in the US District of Arizona.
Additionally, Tim has worked on Business Assessments, Turnaround Plans, Financial Advisory, Cash Flow Management, Refinancing and Capital Raising, Debt Restructuring, Business Sales, Profit Improvement, Liquidity Improvement, Facility Consolidations, Workforce Downsizing, Excess Asset Sales, Assignment for the Benefit of Creditors (ABCs), State and Federal Receiverships, Business Liquidations Management, Liquidation Trusts, and acted as an Independent Board Member.
INDUSTRIES
Tim has experience in the following industries: Business Services | Construction & Real Estate | Consumer Products & Services | Education & Non-Profits | Energy / Oil & Gas | Healthcare & Pharmaceuticals | Restaurants, Hospitality, & Leisure | Retail | Online Marketplace Sales | Distribution | Broadcast Media.
REPRESENTATIVE WORK EXPERIENCE
Currently serving Chapter 11 Trustee for Potential Dynamix, LLC, an internet based retail seller, including adversary litigation between the company and Amazon.
Currently serving as Receiver for Dunlap Oil, LLC.
Served as Responsible Party, (pre-CRO standards), successfully developed and integrated an approved Plan of Reorganization in a liquidating Chapter 11 Bankruptcy, reducing filed claims totaling over $22M and 120+ individual creditors consisting of 12 classes to less than $11M; increasing liquidated assets for distribution from $3.5M to a total in excess of $13M and resulted in 100% payout of unsecured creditors.
Served as Financial Advisor for broadcast company redeveloping business model and resulted in recapitalization of equity and refinancing of debt. Current Ownership and management remained in place.
Served as CRO for a Chapter 11 debtor focused on mobile temporary housing.
Served as CRO for a Chapter 11 neurological medical group.
Served as Liquidating Trustee for of a medical office real estate developer, charged with the stabilization and value enhancement of multiple properties for eventual liquidation for the benefit of various stakeholders.
Served as CRO for an Oil & Gas Service Company, providing environmental waste disposal.
Served as CRO for a coal bed methane exploration and production company serving as General Partner for 17 partnerships with 1,500+ limited partners and operating 450 wells.

Tim is a Certified Turnaround Professional (CTP) and a Certified Insolvency and Restructuring Advisor (CIRA). Tim has an MBA from Arizona State University and a Bachelor's degree in English from the University of Kansas.