MorrisAnderson Assisting Receiver with Sale Process to Get Highest Value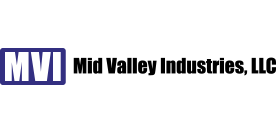 Mid Valley Industries (MVI), Kaukauna Wisconsin
Challenge
---
Metals Machine Shop. $16 million revenues. $10 million debt.
---
$2 million plus loss for 2 years in a row
The Company was losing about $200,000 a month when the decision was made by the Private Equity Sponsor and the lender to put the Company into Receivership. The Goal was to maximize the recovery to the creditors by (1) operating the business and conducting a sale
process to sell the Company as a going concern, or (2) to liquidate the business and hold an equipment auction.
Machine shop that was heavily concentrated in mining and oil and gas, two industries in a serious downturn.
Private equity sponsor no longer capable or interested in putting more capital into the business to support the losses.
Bank relationship eroded. Sponsor and lender agreed to put the Company into Receivership and either sell as a going concern or liquidate.
The challenge was to convince the lender that their recovery would be higher by conducting a going concern sale than in an equipment liquidation, and that over 70 jobs would be saved. A liquidation would have produced at least a $1 million WARN act exposure which was mitigated by operating the business.
Solution
---
The decision was made to operate as a going concern and to conduct a sale process Leading to an auction of the business either as a going concern or sale of individual assets. The target Sales price was $7 million.
The sale process was conducted over a 70 -day period and during this period the Company operated on its own cash. Over 75 interested parties completed non-disclosure agreements. At the auction date, a stalking horse offer had not been accepted.
At the auction, there were 10 bidders, 5 for the going concern and 5 auctioneers bidding on equipment and receivables.
Results
---
The High Bidder bought the company as a going concern for $6.75 million and saved over 70 jobs. The recovery was an estimated $1 million higher than a liquidation would have produced. And this process was much faster and cleaner than a liquidation and equipment auction sale.