Bankrupt Company Sale Nets $21 Million for Owner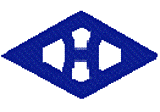 Hitchcock Industries, Bloomington Minnesota
Challenge
---
$60 million annual revenue commercial aviation component manufacturer (highly engineered aluminum and magnesium castings). $1-2 million annual EBITDA barely covered debt service on $15 million of debt. 70-year old company, third generation family-owned with one plant, and 250 employees.
---
Aviation industry collapsed post 9/11.
The Company misreported AR on its borrowing base, the cash flow barely supported debt service; six months after a refinancing the company was shut down due to uncertainty of outcome.
Information was on two systems due to an incomplete system implementation.
Finance and accounting departments were weak and relatively new to the company.
The OLV of assets suggested a loss for the lenders; key suppliers funded a DIP loan because the parts were critical.
Solution
---
Worked with management MorrisAnderson to craft a business plan that downsized revenue and improved pro forma EBITDA to $5.5
million.
MorrisAnderson marketed the Company as part of a section 363 sale process.
Results
---
The successful marketing of the company produced seven purchase LOIs and four refinance LOIs.
The stalking horse bid of $30 million provided $5 million to equity; equity received $21 million of value from the final bid at auction of $46
million.
All liabilities, including the bank debt, were paid in full.