Improved Performance Allows for Refinancing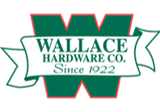 Wallace Hardware, Morristown Tennessee
Challenge
---
$80 million building products and hardware distributor. $15 million debt. Serving 9 states primarily in the Southeastern United States.
---
40% volume decline over 2 years.
Sister company supply house putting additional strain on operations and working capital.
Company unable to service debt and sitting on excess inventory and other non-performing assets.
Senior lender had grown fatigued and was exploring all options to exit the relationship with the Company.
Solution
---
Morris Anderson hired to develop a turnaround plan and refinance the existing senior debt.
Morris Anderson assisted the Company in restoring positive cash flow by shrinking operations, enhancing gross margins and reducing operating costs.
Morris Anderson turned around the company by improving cash flow, selling non-core assets and successfully refinancing the existing senior debt within a twelve month period.
Results
---
Cash flow improved through enhanced gross margins and reduced operating costs.
MorrisAnderson sourced a new credit facility while the Company was still in the midst of a turnaround.
The previous lender was paid in full and all accounts payable brought current as a result of the refinance.
The Company was able to avoid a forced sale/liquidation and is now well positioned with a strong financing partner.