Long Term Liquidation Where Everyone Wins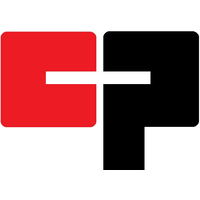 Castwell Products, Chicago Illinois
Challenge
---
Metals foundry with primarily Automotive Tier 1 customers. $25 million in annual sales. $7 million in secured debt.
---
Multiple years of losses and current loss rate of $200K/month.
Unable to fund current payroll and trade payables had been extended.
Major contract ended and company unable to replace the volume.
Vacancies in the C – Suite.
IT systems have not been updated for 10 years.
Delayed capital projects had impacted quality and gross margins.
Prior consultant had lost the lender's confidence.
Manufacturing had been shifted to nights further complicating production efficiencies.
Owners were unable to raise additional equity.
Very difficult for customers to re-source parts quickly.
Solution
---
MorrisAnderson led Assignment for the Benefit of the Creditors to liquidate assets.
Company issued the WARN ACT and worked with critical vendors for raw material.
Shut down and liquidation of business publicly announced to all parties.
Due to the customer demand, the company produced for 8 months during COVID -19 building inventory banks for the key customers.
Products immediately repriced to a minimum 5% gross margin and all customers assessed.
Significant monthly surcharge plus weekly payment for all AR. All customers except one cooperated.
Monthly cash flow moved from $200K loss to $300K profit.
Results
---
Owners received multi-million dollar distribution after paying all creditors in full.
Employees received full pay and vacation pay as the WARN ACT was extended 3 times.
All the customers built inventory banks and transitioned to new foundries.
401K was closed out and moved to individual 401K's
Real Estate was sold with proceeds transferred to the shareholders.
Managed during the COVID–19 to only have 2 employees test positive and they returned to work after the isolation period.
Supplies paid for new purchases COD.
Key employee retention program created.