Turnaround Restores Profitability of Giftware Distributor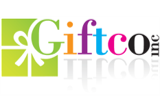 Giftco , Vernon Hills Illinois
Challenge
---
Giftware distributor for the fundraising industry. $60 million annual sales. $40 million highly seasonal revolving line of credit.
---
The Company served the fundraising industry primarily the elementary and middle school areas, recognized as the clear industry leader for years it was extremely profitable.
Fundraising as an industry was down 30% or more from previous levels.
Ownership was reluctant to make changes to the cost structure.
Over a five year period the company was breakeven, latest fiscal year showed a $4 million loss, the bank group was unwilling to go forward given the seasonality of the loan.
70% of inventory not in current sales line
Solution
---
Morris Anderson was brought in to assess the viability of the business and to identify opportunities to reduce overhead costs.
The initial analysis suggested upwards of $4 million of savings and working capital improvements.
Acting on the recommendations, management implemented only $200,000 of the savings; Morris Anderson was immediately installed as CEO by the Board to implement the larger savings plans.
Results
---
Acting as CEO, MorrisAnderson was able to implement the structural changes necessary to obtain the $4 million in savings.
Inventory was reduced from $14 million of which 70% was not in the current line to $4 million of which 80% was current season goods.
The Company returned to profitability, making $2 million the first year.
The seasonal line which had never gotten below $6 million was reduced to $2 million.