MorrisAnderson Assisting Lenders Restructure Debt Avoiding Publicity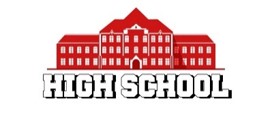 Private Catholic School, Location Midwest
Challenge
---
Private Catholic School. 1,200 students. $9 million sales. $50 million debt.
---
Donations and returns on investments in endowments had fallen significantly below projections.
Alumni donor base primarily comprised of relatively small dollar contributors – very few "wealthy name" donors.
Incurred debt to build/refurbish facilities with plan for continued donations and investments in endowments.
The Great Recession resulted in a declining enrollment that underachieved projections for operating revenues and donations; the organization was slow to adjust its cost structure.
$50 million debt was multi-faceted: line of credit, bonds, swap agreement, and letter of credit.
Defaulted on swap obligation; senior lenders backing a letter of credit decided to not renew.
A forced change in management team divided alumni/donors into two factions.
Public awareness of the situation would have a long-lasting negative impact on enrollment.
Solution
---
Extensive cost cutting and long-term plan for replacement of teaching faculty.
Assessed five-year cash flow forecast for feasibility.
Divested idle assets, realigned capex spend to donor-based initiatives.
Provided assessment of the situation along with options and recommendations for attainable solutions.
Ensured the board was informed and major donors were actively engaged in exploration of scenarios.
Results
---
An out-of-court resolution comprised of replacement financing plus a discrete capital campaign allowed the bank group an acceptable exit.
All of the core facilities and services continued uninterrupted during this process.
Avoided public awareness of the situation.
Enrollment not impacted by the events.